Jasiri
Jasiri, the black rhino female, has become a heroine of the great story. Average birth weight of black rhino is between 30 – 35 kg but this calf was born on the 12th October 2016 with 17kg only. Jasiri was not able to reach the teats and suckle her mother's milk at the beginning. However, she did not give up. Thanks to her toughness and effort, they both – Jasiri herself and keepers from Dvůr Králové - succeeded to save her.
Initially, her mother Jola and another rhino female were milked by hand eight to ten times a day so that Jasiri could be fed from a bottle. Jasiri was completely reliant on human help for nine days. Afterwards, she managed to start to drink milk from her mother. Ever since it has not been necessary to intervene and the calf quickly became absolutely self – sufficient. "Jasiri" means "brave" in Swahili and it perfectly matches her nature.
Manny
Manny was born on the 30th September 2011 to mother Maisha and father Davu as a strong calf. His weight reached precisely 500 kg (while the average weight is about 470 kg) when he turned one year. His name comes from the main character of a huge and friendly mammoth Manny from the Ice Age movie. The "movie's Manny" characteristics were reflected into this young, cool and kind lad and even zookeepers describe Manny as a peaceful and kind animal.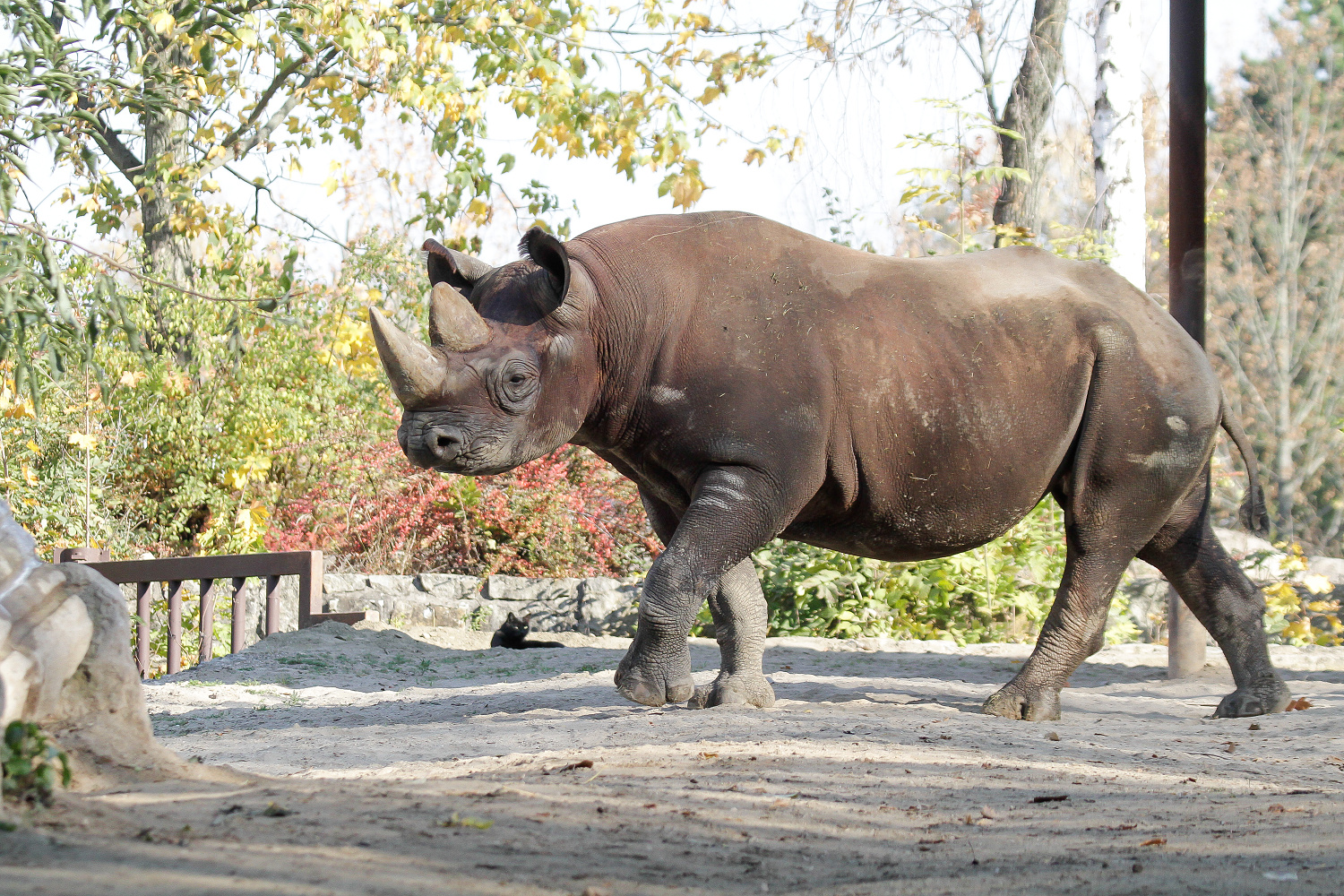 Jasmína
Jasmína was born on the 13th December 2009 and became very close to another rhino female called Eva. Both born simultaneously, maturing together and giving birth to their calves – with the same male at the same time. Just before the delivery, they needed to be separated, however, the recent mothers got back together a year later. Two calves and two females made a functional but rare group of four rhinos that otherwise prefer a solitary living.
From the group of five rhinos that were chosen for the journey to Rwanda Jasmina is the only rhino who had a calf. She gave birth to her baby in June 2016.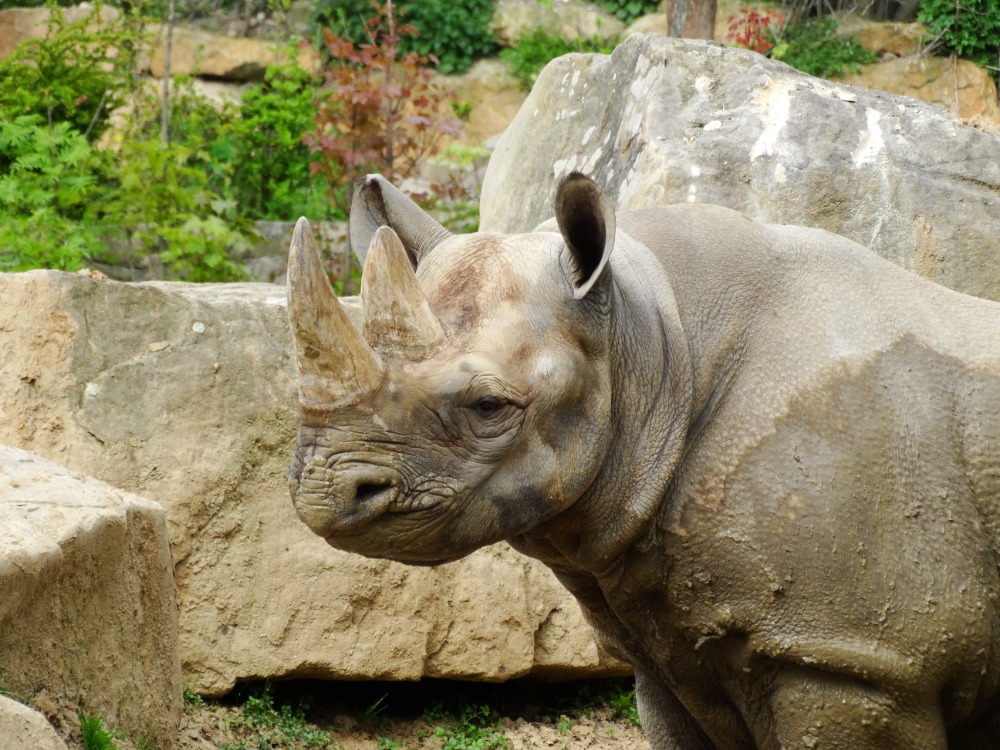 Olmoti
Olmoti was born on the 28/12/14 in Zurich to mother Samira and father Jeremy. She arrived at Flamingo Land with Samira on 23/09/15 when she was just 8 months old. Her and her mum made the long journey to UK from Switzerland in the same crate and travelled with no problems, in fact it was Olmoti who came out of the crate first into her new home.
She is a fun loving and independent young lady who has a strong and playful character.
As a seasoned traveller, she had no problems moving from the UK to Czech Republic.
Olmoti is named after the Olmoti crater in Africa - a beautiful area that is very popular, just like Olmoti.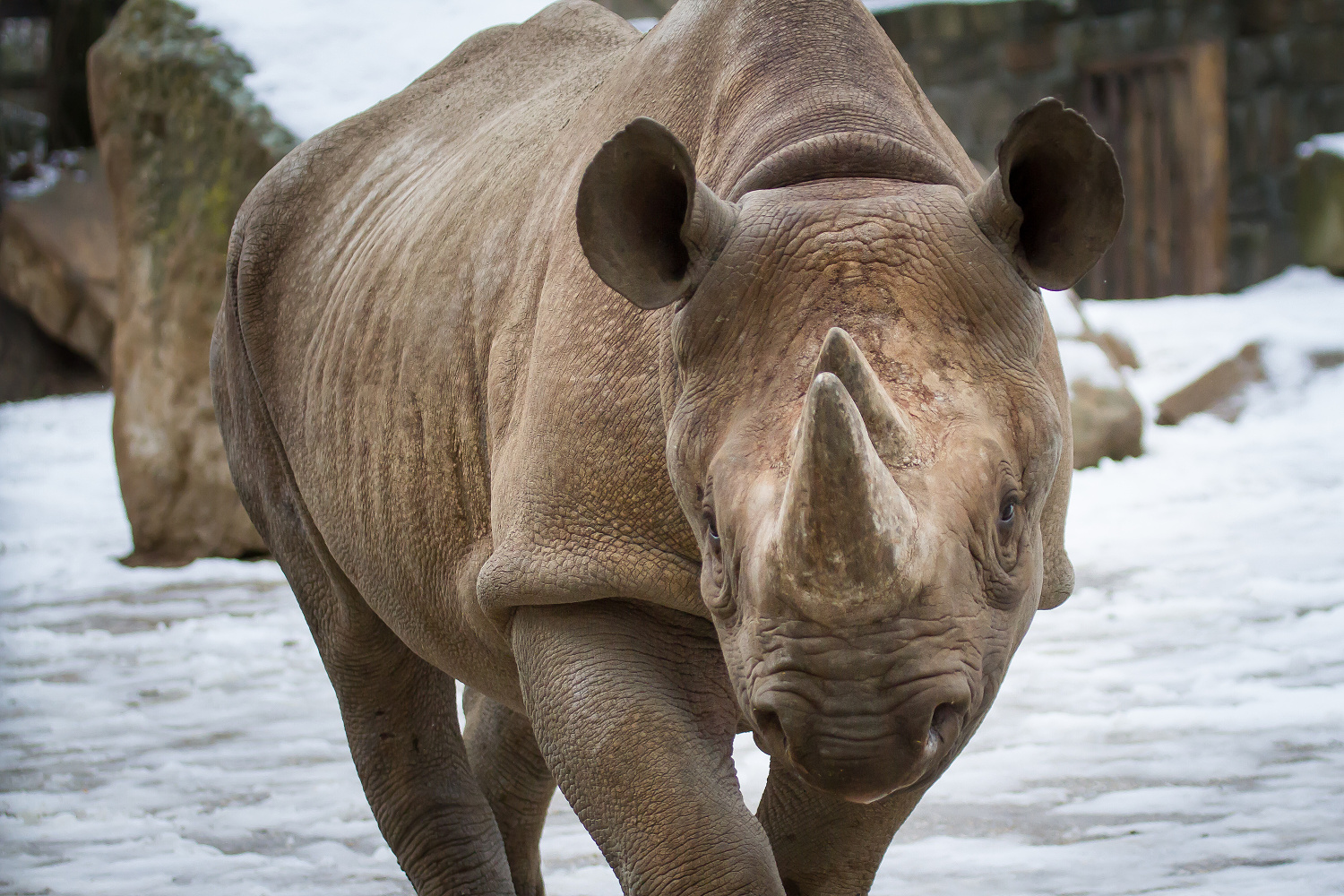 Mandela
A black rhino male Mandela comes from Danish zoo Ebeltoft. He was born on the 1/1/2015 as a first calf of this species in the Scandinavia. He is even the first rhino from Denmark who will be transported back to Africa.